Apple Airpods (2nd Generation)
56799.000000
Details
More magical than ever.
Now with more talk time, voice-activated Siri access — and a new wireless charging case — AirPods deliver an unparalleled wireless headphone experience. Simply take them out and they're ready to use with all your devices. Put them in your ears and they connect immediately, immersing you in rich, high-quality sound. Just like magic.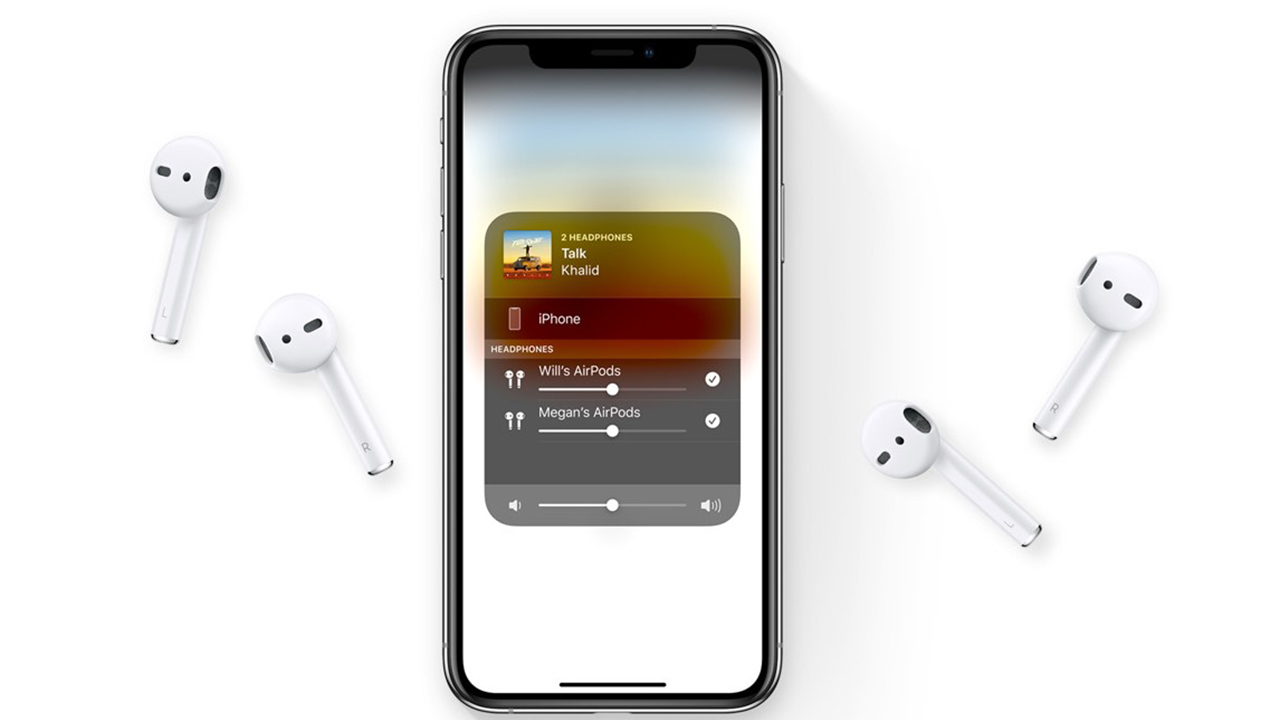 Wireless to the fullest.
After a simple one-tap setup, AirPods are automatically on and always connected.1 Using them is just as easy. They sense when they're in your ears and pause when you take them out. And the AirPods experience is just as amazing whether you're using them with your iPhone, Apple Watch, iPad, or Mac.
Just ask Siri.
Talking to your favourite personal assistant is easier than ever. Simply say "Hey Siri" for assistance without having to reach for your iPhone.
Performance you'll want to hear.
Powered by the all-new Apple H1 headphone chip, AirPods deliver a faster and more stable wireless connection to your devices — up to 2x faster when switching between active devices,3 and a 1.5x faster connection time for phone calls.4 The H1 chip also drives voice-enabled Siri access and delivers up to 30 percent lower gaming latency.5 So whether you're playing games, listening to music, or enjoying podcasts, you'll experience higher-quality sound.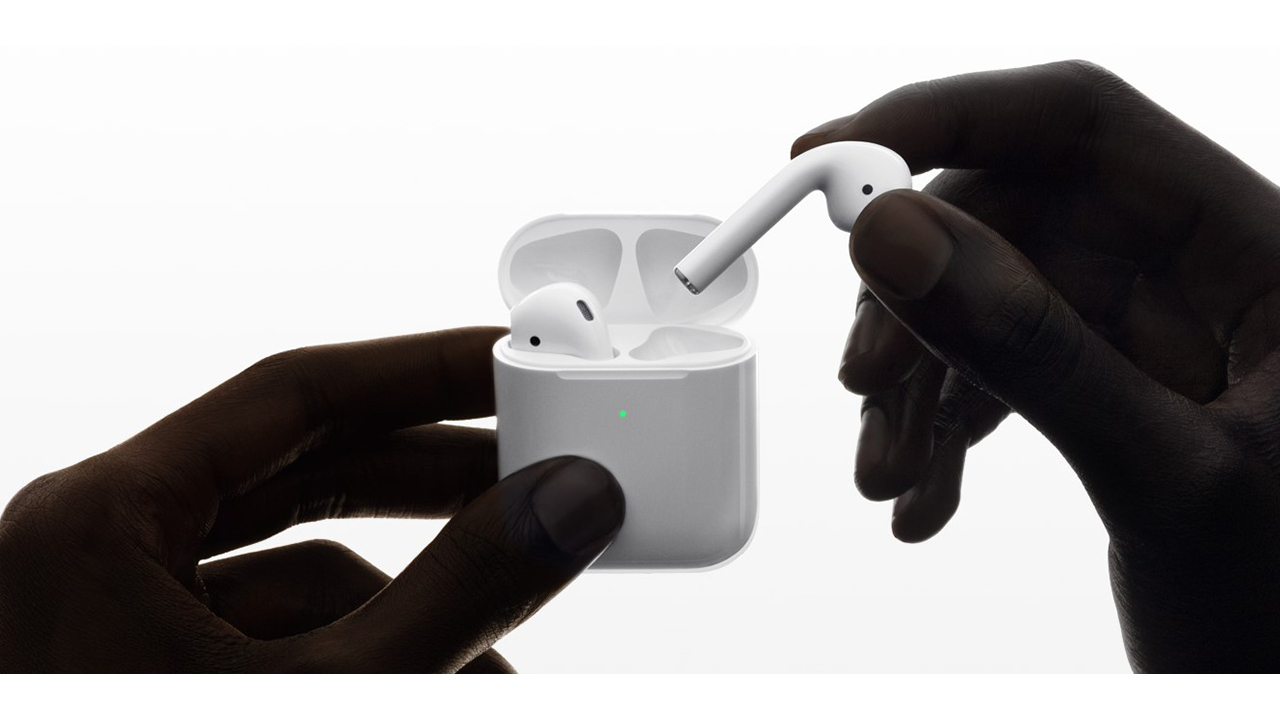 Knows when you're listening.
Optical sensors and motion accelerometers work together to automatically control the audio experience, engaging the microphones for phone calls and Siri access, and enabling AirPods to play sound as soon as they're in your ears. You also have the freedom to wear one or both AirPods, and you can play or skip forward with a double-tap when listening to music.
Knows when you're talking.
A speech-detecting accelerometer recognizes when you're speaking and works with a pair of beamforming microphones to filter out external noise and focus on the sound of your voice.
Lay it down, charge it up.
With the new Wireless Charging Case, charging is as simple as placing the AirPods case on a Qi-certified charging mat. That's it. The LED indicator on the front of the case lets you know that your AirPods are charging. And when you're away from a charging mat, you can use the Lightning port to charge.
The power of 24‑hour battery life.
AirPods deliver an industry-leading6 5 hours of listening time7 — and now up to 3 hours of talk time8 — all on one charge. And they're made to keep up with you, thanks to a charging case that holds multiple charges for more than 24 hours of listening time.9 Need a quick charge? Just put AirPods back in the case for 15 minutes to get up to 3 hours of listening time10 and 2 hours of talk time.11 To check the battery, hold the AirPods next to your iPhone or ask Siri "How's the battery on my AirPods?
Instant setup. Easy listening.
AirPods connect immediately to your iPhone or Apple Watch, and sound switches seamlessly between the devices. Want to listen to your Mac or iPad? Just choose AirPods on those devices.1 Easy setup, magical results.
Audio Sharing
With one simple tap, share a song, podcast, or another audio stream between two sets of AirPods — each with independent volume control.
Announce Messages with Siri
When you use AirPods, Siri automatically speaks your incoming messages as they arrive — and you can choose which contacts you hear them from. If you're on a call or sharing a song, Siri knows not to interrupt you.
Highlights:
Designed by Apple
Automatically on, automatically connected
Easy setup for all your Apple devices6
Quick access to Siri by saying "Hey Siri" or setting up double-tap
Double-tap to play or skip forward
Charges quickly in the case
The case can be charged with a Lightning connector
Rich, high-quality audio and voice
Seamless switching between devices
More Information
More Information

| | |
| --- | --- |
| Color | White |
Reviews
ORIGNALS GUARANTEED
Everything we have, is 100% Original
EASY RETURNS
Simply return it within 10 days for an exchange
ISLANDWIDE DELIVERY
Online payments & Cash On Delivery available
SECURE PAYMENTS
Central Bank Approved Online Payment Options